My Top Ten Pet Peeves
NaBloWriMo Day 4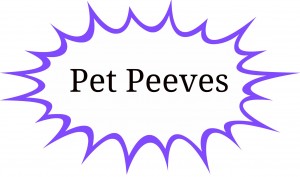 1.  People who forget their manners in public, such as cramming their way onto a bus before the passengers getting off have had a chance to leave.
2.  Bumper-divers who follow you too closely in traffic and who endanger everyone else.
3.  People who are too busy to read books.
4.  The way government agencies in the United States maintain de facto legal power.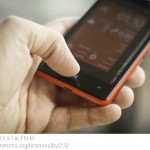 5. People who stand in lines at grocery stores, coffee shops, or bus stops talking into their Smartphones at the top of their lungs.
6. People who claim to be at a social event but who do nothing but text.
7. People who refuse to turn off their electronics in theaters.
8. Retailers who put up holiday decorations two holidays ahead of the season.
9. Men who get off on getting too close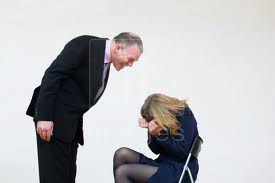 to a woman's face when talking to her,
meaning intimidation-by-invading-personal-bubble.
10. Those whose sense of urgency drives them to push their timetable on others.
What are your favorite pet peeves?
6 responses to "My Top Ten Pet Peeves"