What Materials Are Available?  How Can I Order?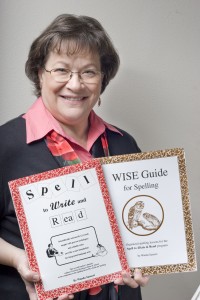 Keep checking the Family Education Services Web site!  We will continue to add more and more material, including a fully functional Shopping Cart and clear descriptions of SWR materials, books, articles, and teaching aids.  In the meantime, email Sarah Moser at SarahGM917@gmail.com with your questions.
Until the Shopping Cart feature of the site is up and running, you may email Sarah with your orders or inquiries.  You may pay by check, charge, or debit card via our account on PayPal.  Once you email your order, we will send you a PayPal invoice.  Once you click on the link to PayPal, just follow the instructions to pay for your order.
Unless special prior arrangements are made with Sarah, all orders must be prepaid.
Which Materials Do I Need?  How Do I Start?
Below are the cornerstone texts and materials to begin teaching this comprehensive language arts program.  SWR is meant to be taught consecutively over a 4-6 year period to beginners and other elementary students, but is successful to remediate students of any age or grade level.  Clear instructions and pacing for instruction are given in the Scope and Sequence in Spell to Write and Read.
The Teaching Texts
1.  Spell To Write and Read – The step-by-step teacher's manual
This teacher's manual gives a step-by-step outline for the entire SWR program. Wanda Sanseri, a homeschool educator with experience as a professional classroom instructor and a private tutor, shows how to teach reading the "write" way. Some children learn to read no matter what a teacher does. By phonetically teaching spelling from the start as the backbone for reading, we can teach all children, regardless of learning styles, to read and spell.
$35.00
2.  The Wise Guide to Spelling – The lesson plans
Wise Guide is the companion spelling list of words for SWR. WISE stands for Words, Instructions, and Spelling Enrichments. This foundational vocabulary of 2000 core words divided into manageable lessons with two pages of lesson plan ideas for each set of twenty words. By Wanda Sanseri
$35.00
The Core Kit
Spell to Write and Read is both the name of the master book to the entire program and the title for the program itself. The SWR Core Kit contains five companion products that work together to teach the first 4 to 6 years of unified language arts or to remediate any age. SWR is an Old Schoolhouse winner for educational excellence. It is also named as one of Cathy Duffy's Top Picks. By Wanda Sanseri
Components:
1 copy Spell to Write and Read
1 copy Wise Guide to Spelling
1 copy 70 Basic Phonogram Cards
1 copy Spelling Rule Cards
1 copy 70 Basic Phonogram CD
$105.00 [home version with small Spelling Rule cards]
$110.00 [classroom version with large Spelling Rule cards]
The Logbooks
Your students will "build" their own carefully constructed, teacher-directed logbook of the foundational English spelling rules, grammar, and their weekly spelling rules.  Collection pages demonstrating parts of speech and English conventions such as prepositions, abbreviations, homophones, bonus words, Greek and Latin roots and other necessary tools of the English language are also built during the progression of learning.  Each student will build a new logbook each school year at progressively more complex levels as diagnostic testing indicates.
The Primary Logbook
Wanda Sanseri designed this log for primary age pupils. Each year in this program a student will build his own textbook for the year, logging in foundational material as he learns it. The teacher also needs to build a sample teacher's master.
$6.00
The Black Logbook
Our New Black Learning Log. (3rd grade and up). This new, SWR-specific learning log does everything the old ones did and is now tailored to the Spell to Write and Read program. Eight new Reference Pages have been added, allowing significant additional work beyond elementary school, including the F, L, and S Rule, Greek and Latin Roots pages, expanded Prefixes and Suffixes Pages, Greek and Latin Number words pages, and more.
The New Black Learning Log also includes a larger format (8″ x 10″) and is completely pre-formatted! No more lengthy time needs to be spent folding and formatting the Reference Pages. Spelling Pages are also larger, with two columns and more lines, allowing more words per week, etymology work beside each spelling word, Greek and Latin notations, and more.
We recommend this unique, expanded, and versatile learning log. The instructor needs to make her own sample black log before teaching a student.
$12.00
The Alpha List
The recently updated Alpha List analyzes 2300 high-frequency words and/or commonly misspelled words including all 2000 words in WISE Guide plus 300 highly used proper nouns. By Wanda Sanseri
$15.00
One response to "How to Order Materials"