Book Reviews for Bibliophiles Column, June 2, 2012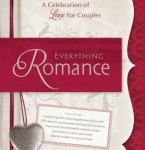 Everything Romance: A Celebration of Love for Couples, compiled by David Bordon and Tom Winters, 2011, WaterBrook Press
Celebration of love is not confined to weddings, anniversaries, or Valentine's Day. Proving this, Everything Romance provides 'something for everyone', from the sublime to the corny to the winsome to the serious. Enjoying it, I savored it as I read, marking copious passages to remember.
Bordon and Winters managed to gather a broad selection of writing, including poems, lyrics, stories, Bible quotations, snippets from great literature, and quotes from famous people. There are even recipes with which to pamper your beloved. "How to Love for a Lifetime", is a thought-provoking, useful list for anyone in a marriage.
Everything Romance is imaginative, delightful, and a book you can pick up and put down at will, read for a few minutes for refreshment, and always find in it something of value. The editors include "Love Boosters", "Love Busters", and guidelines for romance in the digital age, and a section called "How to Love for a Lifetime".
My favorite quotes:
Page 102: "A happy marriage is a long conversation that is always too short." (Maurois)
Page 131: "To get the full value of joy, you must have someone to divide it with." (Twain)
Page 229:  "Love does not dominate; it cultivates." (Goethe)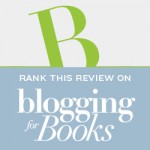 I recommend this book without reservation.
Please go to http://www.waterbrookmultnoma.com, rank this review and help me increase traffic to this blog. Thank you!
Waterbrook Multnomah Publishers provided me with a complimentary copy of this book for review purposes.