"CHILDREN WHO BECOME READERS…"
NaBloWriMo Post 12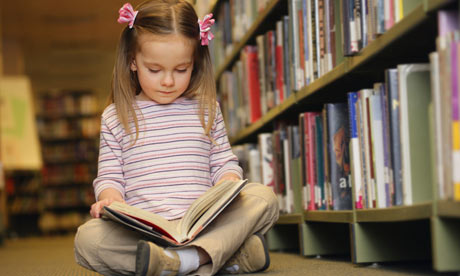 NY Times Bestselling Author, Debbie Macomber, from Port Orchard, Washington, recently published a new book called Once Upon a Time, one of her excellent nonfiction books replete with her signature openness and warmth. On page 34 of the book, she remarked upon something about children that bears repeating:
"Children who become readers become romantics in the classical sense of the word.
They live far beyond their own scope."
LIVING BEYOND YOUR OWN SCOPE
"Living beyond your own scope." What a great turn of phrase! It implies not only enthusiasm for life, but faith and love and a desire to make things better, presumably for others as well as yourself. And what better way for a child – or anyone – to move beyond what is familiar than to read? Most of us will never be able to afford to see all the places we want to see, and certainly we do not have the ability to go back in time to experience history first-hand.
But well-written books, and they are legion, do all that and more. For children, books open the world like no television program or movie can. Nothing beats the hours spent in a good book, literally revelling in the creation of the world in a story, or in the mind of the person who took the time to write it.
READING TAKES YOU EVERYWHERE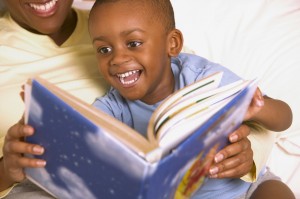 As I frequently tell my students, reading takes you anywhere you want to go, teaches you anything you want to learn, and helps you understand other people, nations, and beliefs. It solidifies what you experience of the world, and it makes you better than you are. Reading challenges you, exhorts you, encourages you, baffles you, and sometimes even tickles you. Reading takes you on a journey, whether you read fiction or nonfiction, and it takes you wherever and whenever you wish to go.
READING GOES ANYWHERE
Reading is something you can do just about anywhere: while waiting in a doctor's office, for a bus, or while lounging on your bed. Reading can happen in any room in the house, in the garden, on a mountain top, during a retreat, at a table, or in a class or library. Reading is sometimes shared, when a parent reads to a child or a child to a parent, or when husband and wife or friends read together, enjoying the rhythm of a story enjoyed together.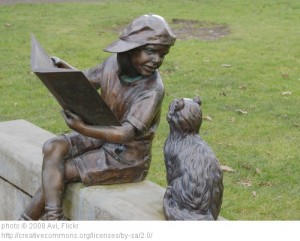 READ TO ANYONE!
Children who read usually love it so much they'll read anytime, to anyone, including their favorite teddy bear or the family cat if no one else is willing to listen.
As far as Ms. Macomber's comment about becoming romantics through reading, she's right. In the classical sense, being "romantic" does not mean hearts and flowers and being dramatically in love a la Romeo and Juliet. The classical meaning of "romantic" had more to do with going on an adventure, exploring heroism, or defining legends, than with what we consider romantic love today.
READING NURTURES IMAGINATION
Children have huge imaginations if adults do not squelch them first. They love to make up their own stories and share them. Children dream dreams and tell stories, then proceed to live them, or at least act them out. They create "new worlds" in their fertile young minds and still have the unfettered ability to imagine something better than what is.
READING CULTIVATES WHAT IF? AND WHY NOT?
It is only we adults who have become jaded and fearful of doing so. Yet most of us still admire great writers, and wonder at their ability to create and persevere. Writers somehow cultivate, or manage to keep, important aspects of their childhood, the part of themselves that allows them to dream, to ask what if? or why not? … to ponder God, to imagine a better world, to be creative.
DO YOU KNOW THE NEXT AGATHA, JANE, OR J.R.R?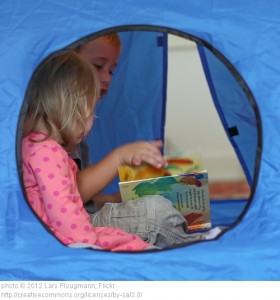 I, for one, would rather nurture that in children through books and deep thought, unfettered by naysayers and cultural idiocies. The children we speak with who are wrapped up in playing may be the next Agatha Christie, Jane Austen, or J.R.R. Tolkien. It seems to me it would be a good idea to be mindful of that, and nurture the creativity before us.