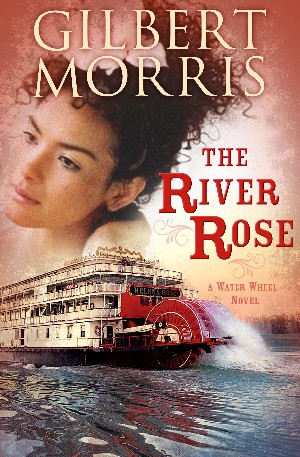 BOOK CONTEST # ONE
FOR A FREE COPY OF GILBERT MORRIS'
THE RIVER ROSE:
To enter Family Education Services' first summer book giveaway contest, the publisher of Gilbert Morris' brand new book, The River Rose, is providing one free paperback copy for our drawing on July 11.
The book will be mailed to the winner by the publisher in early September. You must provide a non-P.O. Box United States address for delivery.
The winner will be announced here on July 11, the day after the contest ends. The winner can provide his/her address by email after that.
Entrants get one entry for each of the following:
1. COMMENT: If you were to travel on a paddle wheeler during the 1850s, what would you pack?
2. ANSWER: If you inherited a paddle wheeler, what would you name her and why?
3. TWEET THIS MESSAGE:
Sign up for @gilbert_morris subscriber-only giveaways and advance notice of upcoming novels:
http://gilbertmorris.com/news.htm
4. Follow Gilbert on Twitter: https://twitter.com/#!/gilbert_morris
5. Like Gilbert on Facebook: http://facebook.com/gilbertmorrisbooks
6. Follow Gilbert on Pinterest: https://twitter.com/#!/gilbert_morris