TAKE A MENTAL VACATION –
WRITING EXERCISE, PART I
WRITE A VOCABULARY POEM!
NaBloWriMo Post Number 14
by Sarah Gunning Moser
Ever been stuck on a writing assignment?  Take heart. Sometimes, you just need to take a little vacation…even if it's only a mental one. How? Well, follow me through the mist of "writer's block".
GOT WRITER'S BLOCK? 

Writers experience this problem often, no matter what type of writing is done. When befuddled about getting going again, perhaps your brain needs a "time out". If you refuse to wind down, take the time to breathe more deeply, and try something new in your writing time, you may need to take more than just a short break. You might need to walk away from your project for longer than necessary. So work with this, my friends, and see where it takes you.
SO WRITE A POEM, ALREADY!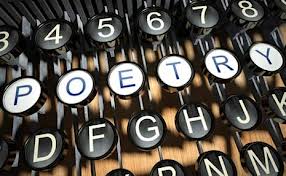 Endeavor to write a poem … with unfamiliar words!
But, why? Because, my fellow logophiles, in this exercise you must step from your typical routine into one which creates new mental territory. Think of it as "taking new ground", if that helps.
This may sound odd if you are not a poet, but consider the elements of this exercise.  Poetry forces your mind into new thinking patterns, teaches you new vocabulary words, and causes you to look beyond the obvious … and change your perspective.
ALL RIGHT CHILDREN, NOW USE TWENTY AP ENGLISH WORDS…
As an English teacher, I am famous — or perhaps to my students, infamous — for assigning a disparate list of AP English vocabulary words and assigning them to write a poem.  Impossible, you say?
Daunting, yes; impossible, no.
For instance, using the same list of twenty assigned words, a junior high school girl wrote a humorous poem about her older brother. Her brother wrote his testimony in verse, which, when he read it to the class, brought us all to tears. Another student wrote about a family outing that went awry. One young man wrote a delightful poem starring an army general strutting about giving orders to his troops. A freshman wrote a powerful, poignant poem about the break-up of his parents' marriage and his father's abusiveness toward his mother. While in each instance they used the same required words, my students' creativity and boldness astounded me.
WHAT DID YOU LEARN?
Once they finished, I asked what they learned from it.  They remarked that their success surprised them because initially they did not believe they could complete the task.  But each student finished, and finished well.
You can, too!  Even if you are uncomfortable at first, complete this process and see where it leads.  As with most writing exercises, no one but you ever has to see it.  Allow your brain to wrestle with your list of words and develop something new and different for you.
INSTRUCTIONS TOMORROW
Stay tuned for Part II of this article tomorrow for step-by-step instructions.